What is
Precision Mining
?
pre·ci·sion min·ing , noun, /prəˈsiZHən mīniNG/
Using accurate data and decision-making to control the outcome of mining processes to achieve extremely low variability (i.e. precision) in the desired outcome.
The enabler for Precision Mining is an end-to-end scalable capability to create shared and accurate digital replica of operation on the equipment for real-time decision making and in the cloud for post analytics.
We developed a unified platform as the enabling tool to support mine sites reach precision mining in a piece-wise, selective, scalable and integration-friendly fashion.
a scalable precision mining platform
RIGIDprecision™ is a real-time embedded IoT platform and analytics pipeline that implements precision sensing and shared communication at the equipment level. It hosts multiple real-time field Apps and cloud Apps that use the data to make actionable decisions. It is scalable, integration-friendly, and cost effective.

Paradigm shift in mining through adding precision enabled by RIGIDprecision™ platform

Based on Sense-Think-Act methodology by using state-of-art hardware and software solutions

Value delivery focus and people centric : integrated user interface, real-time, end-user owned.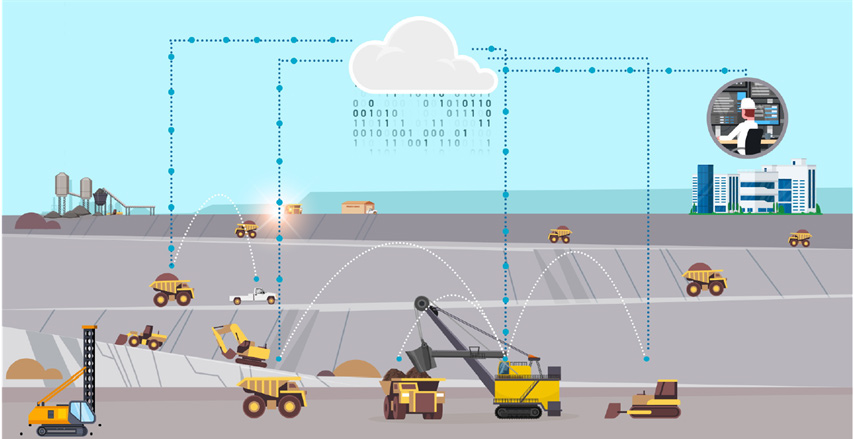 Designed for mining needs today and in future:
Once platform is installed, additional Apps can be installed with an incremental cost.

Apps can be delivered by a software upgrade, no need to commission new hardware

Integrated user interface natively combines functionalities of installed Apps

Data is available to mine and to 3rd-party systems via pit-to-cloud and real-time Apps

Streamlined hardware and cabling with remote monitoring minimizes maintenance cost
Enterprise Remote Management
Centralized software for real-time access and remote management of equipment & vehicle data