Client Success is our number one priority. We work hard to establish a relationship that drive results for our partners and clients. We win only when clients realize a sustainable value from their digital investment and see the model repeatable. A key part of our approach to success is through our support program called RIGIDcare™.
RIGIDcare™ provides an end-to-end support to our clients from diagnostic to value delivery and value sustainment.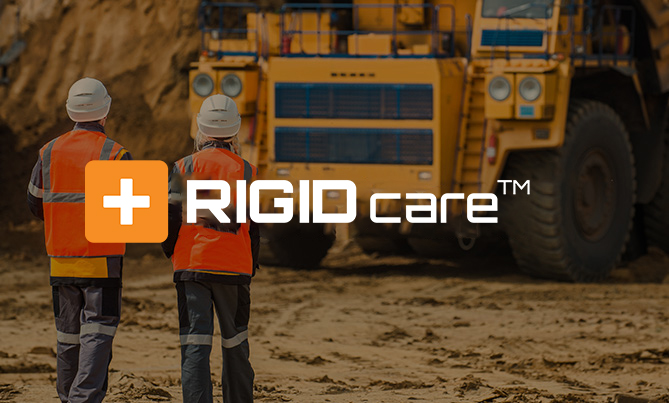 Services and Support
(RIGIDcare™)
RIGID ROBOTICS project manager is available through the planning phase to support client
RIGID ROBOTICS (and local representative) will typically make 1-2 technicians/engineers available to supervise the installation
Commissioning and Setup services will be provided before solution hand-off to client
24/7 trouble shooting during the implementation and evaluation phases

*
RIGID ROBOTICS offers installation, maintenance and operation training services for mine technicians
Our installation training services are performed by 1-2 technicians/engineers in-person/virtual and include:

Installation training​​​​​​​
Calibration and configuration training​​​​​​​
Specific solution training ​​​​​​​
RIGIDportal™ training​​​​​​​

We track training of mine staff and issue certificates upon completing a certain level of training on RIGID ROBOTICS modules.
Phase III
Continued Support
RIGID ROBOTICS has invested heavily into remote monitoring and maintenance technology
RIGID ROBOTICS uses an online support portal where client opens a support ticket that is immediately received by RIGID ROBOTICS (or local representative) and is acknowledged within a set response time depending on severity level

*

COVID-19 friendly support enabled by RIGIDportal™
Enhancement & Customization
* Subject to RIGIDcare™ support agreement