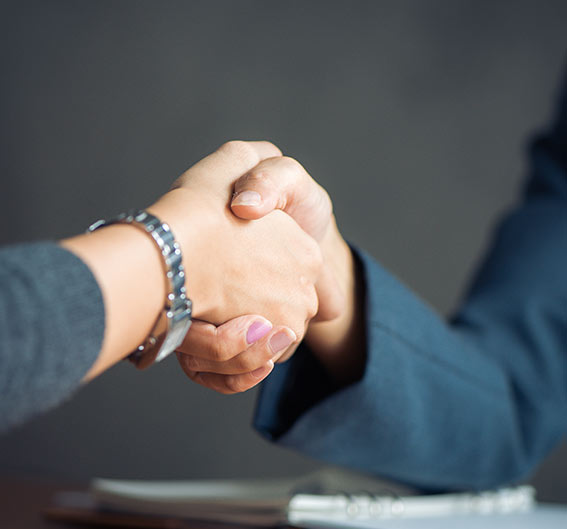 Director of Sales and Business Development
Director of Sales and Business Development
The Position
RIGID ROBOTICS is seeking a visionary Director of Sales who can not only lead the charge in driving sales but also has a deep understanding of mining technology and the B2B sales landscape. This is a unique opportunity to shape the sales department from the ground up, foster a dynamic sales culture, and drive sales performance independently.
Location: This position is a hybrid position with our offices in Burnaby, B.C.
What you get to do
Key Responsibilities:
Sales Strategy: Develop and execute a comprehensive sales strategy that aligns with RIGID ROBOTICS' business objectives and targets within the mining technology sector.
Client Acquisition: Spearhead efforts to acquire new clients within the mining industry, understanding their unique needs and delivering tailored solutions that leverage our innovative technology.
Client Relationship Management: Maintain and strengthen relationships with existing clients, ensuring exceptional customer satisfaction and success while gathering feedback and insights for continuous improvement.
Strategic Partnerships: Collaborate with strategic partners, consultants, and industry leaders to leverage their networks and promote RIGID ROBOTICS' solutions effectively.
Sales Process Creation: Continuously refine sales processes, tools, and strategies to enhance efficiency and effectiveness. Utilize data-driven insights to make informed decisions.
Sales Team Development: Shape a high-performing sales team by recruiting top talent, establishing sales KPIs, and fostering a dynamic sales culture. You should have the ability to wear multiple hats within the sales department until additional staff is onboarded.
Initiative and Independence: As an independent leader, you should thrive in a dynamic startup environment, taking the initiative to solve problems and drive the sales department's growth with minimal supervision.
What you bring
Qualifications:
Bachelor's or Master's degree in Business, Sales, or a related field.
Proven track record, 5+ years, in mining technology sales and B2B sales.
Deep understanding of mining technology and the mining industry.
Strong leadership and team management skills.
Exceptional communication and negotiation abilities.
Demonstrated initiative and the ability to thrive in a dynamic startup environment.
Technical aptitude and an understanding of mining technology.
Innovation: Work at the cutting edge of technology in the mining industry.
Impact: Contribute to more sustainable and efficient mining operations.
Talented Team: Join a team of experts dedicated to making a difference.
Career Growth: Enjoy opportunities for professional development and growth.
Collaborative Culture Be part of a culture that values collaboration and innovation.
If you are a motivated and detail-oriented professional excited about deploying innovative technology solutions in the mining sector, we invite you to apply.
Competitive Salary
Well-equipped offices in Burnaby, BC
Flexible hybrid work schedule
100% coverage on benefit package
Flexible vacation policy
You'll be working among other "A" players.
Growing company
RIGID ROBOTICS™ is a pioneering technology company transforming the mining industry with innovative solutions. Our platform-and-app technology, RIGIDprecision™, empowers open-pit mining operations to achieve precision, efficiency, and sustainability while minimizing environmental impact. We are driven by our mission to revolutionize mining processes.
RIGID ROBOTICS™ provides equal employment opportunities to all employees and applicants for employment and prohibits discrimination and harassment of any type without regard to race, color, religion, age, sex, national origin, disability status, genetics, protected veteran status, sexual orientation, gender identity or expression, or any other characteristic protected by federal, provincial, or local laws.
Please apply to jobs@rigidrobotics.com with your cover letter and resume. Include [SALESDIR] in the subject, detailing your relevant experience and how you envision contributing to RIGID ROBOTICS' mission. We wish to thank all applicants for their interest and effort in applying for the position; however, only candidates selected for interviews will be contacted. Your application to this posting is deemed to be your consent to the collection, use and necessary disclosure of personal information for the purposes of recruitment. RIGID ROBOTICS respects the privacy of all applicants and the confidentiality of personal information.