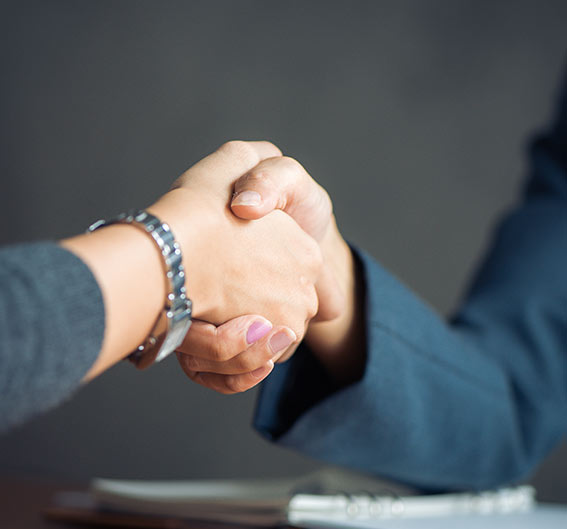 Deployment Specialist
The Position
Are you ready to take on a dynamic role that bridges the gap between cutting-edge technology and real-world deployment in the mining sector? RIGID ROBOTICS is looking for a dedicated Deployment Specialist to join our team
Location:
This position is a hybrid position with our offices in Burnaby, B.C.
What you get to do
Key Responsibilities:
Field Services: Ensure the successful installation and deployment of RIGID ROBOTICS' technology solutions at mining sites. Collaborate with on-site teams to address technical challenges.
Customer Onboarding: Guide clients through the onboarding process, providing training and support to maximize the value of our solutions. Be the go-to expert for clients' questions and needs.
Customer Support/Success: Continuously engage with clients to provide postdeployment support, gather feedback, and ensure a positive client experience. Work to resolve any issues or concerns.
Documentation: Maintain accurate and up-to-date records of deployment activities, quality control processes, and customer interactions.
Quality Control: Oversee quality control processes to ensure that all products meet our high standards before shipment. Collaborate with production teams to address quality issues.
Shipment Coordination: Manage the logistics of product shipments, including coordination, tracking, and delivery. Ensure timely and efficient delivery to clients.
Internal Collaboration: Collaborate with internal teams, including Engineering, Production, and Sales, to ensure the successful deployment and handover of technology solutions.
Production Assistance: Assist with production line on as needed basis.
What you bring
Qualifications:
Bachelor's degree in Engineering, Technology, or a related field.
Previous experience in deployment, field services, and customer support, in the Mining industry.
Subject matter expertise in a relevant resource extraction domain such as, mining, maintenance, or integrated operations; good understanding of open-pit mining operation and site logistics
Strong communication and interpersonal skills.
Strong communication and interpersonal skills.
Technical aptitude and the ability to troubleshoot technical issues.
Exceptional organizational skills. Project management skill is a plus.
Ability to work independently and as part of a team.
Willingness to travel to mining sites as needed.
Impact: Be part of a company that is making a significant impact on the mining industry and the environment.
Innovation: Work with cutting-edge technology and contribute to its successful deployment.
Professional Growth: Enjoy opportunities for professional development and career advancement.
Team Collaboration: Join a collaborative and passionate team dedicated to excellence.
If you are a motivated and detail-oriented professional excited about deploying innovative technology solutions in the mining sector, we invite you to apply.
Competitive Salary
Well-equipped offices in Burnaby, BC
Flexible hybrid work schedule
100% coverage on benefit package
Flexible vacation policy
You'll be working among other "A" players.
Growing company
RIGID ROBOTICS™ is a pioneering technology company transforming the mining industry with innovative solutions. Our platform-and-app technology, RIGIDprecision™, empowers open-pit mining operations to achieve precision, efficiency, and sustainability while minimizing environmental impact. We are driven by our mission to revolutionize mining processes.
RIGID ROBOTICS™ provides equal employment opportunities to all employees and applicants for employment and prohibits discrimination and harassment of any type without regard to race, color, religion, age, sex, national origin, disability status, genetics, protected veteran status, sexual orientation, gender identity or expression, or any other characteristic protected by federal, provincial, or local laws.
Please apply to jobs@rigidrobotics.com with your cover letter and resume. Include [DEPLSPEC] in the subject, detailing your relevant experience and how you envision contributing to RIGID ROBOTICS' mission. We wish to thank all applicants for their interest and effort in applying for the position; however, only candidates selected for interviews will be contacted. Your application to this posting is deemed to be your consent to the collection, use and necessary disclosure of personal information for the purposes of recruitment. RIGID ROBOTICS respects the privacy of all applicants and the confidentiality of personal information.